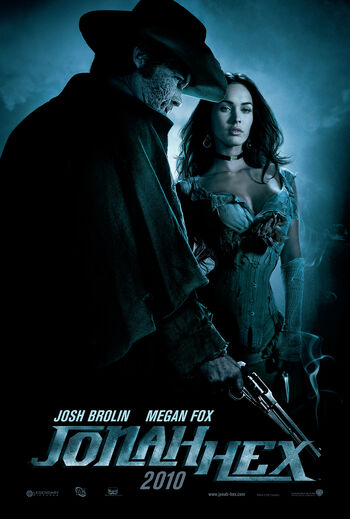 Jonah Hex
is a 2010 American post-Civil War antihero Western fiction film based on the DC Comics character of the same name. The film was distributed by Warner Bros., and was directed by Jimmy Hayward with
Josh Brolin
starring as the title character,
Jonah Hex
, and also starring
John Malkovich
,
Michael Fassbender
, and
Megan Fox
. The film was released on June 18, 2010 to mixed reviews.
Ad blocker interference detected!
Wikia is a free-to-use site that makes money from advertising. We have a modified experience for viewers using ad blockers

Wikia is not accessible if you've made further modifications. Remove the custom ad blocker rule(s) and the page will load as expected.